Welcome to the fibre age
Step into a new era of safer and more efficient lashing and lifting. An era that is powered by Green Pin Tycan® Chains, made from Dyneema® fibre. Green Pin Tycan® is up to eight times lighter than steel – yet just as strong. Evolve your lashing and lifting capabilities and enter a new reality in which safety and efficiency go hand in hand. Join leading heavy lifting companies in experiencing the superiority of the award-winning Green Pin Tycan® Chain.
Secure your crew and your cargo – Green Pin Tycan® allows companies to achieve a safer working environment for their crew. The soft touch and light weight reduce the risk of bad backs, cuts, bruises or hearing damage. Furthermore, the risk of damage to vulnerable and valuable cargo is reduced significantly, as is the threat of claims from customers.
Increase operational efficiencies – Green Pin Tycan® Chain is very easy to use and up to eight times lighter than a steel chain of comparable strength. This makes even long lengths of Green Pin Tycan® light enough for one person to work with all day long. Your operations will benefit from reduced sick leave, fewer delays and lower transport costs. 
A choice of 4 sizes of lifting chain with matching fitting allows you to manufacture a complete chain assembly with a WLL of up to 14.2 ton. The chain fittings, specially developed for use Green Pin Tycan®, include a connecting link, a shortening hook and a sling hook. For an overview of the complete lifting system and its technical details, please get in touch.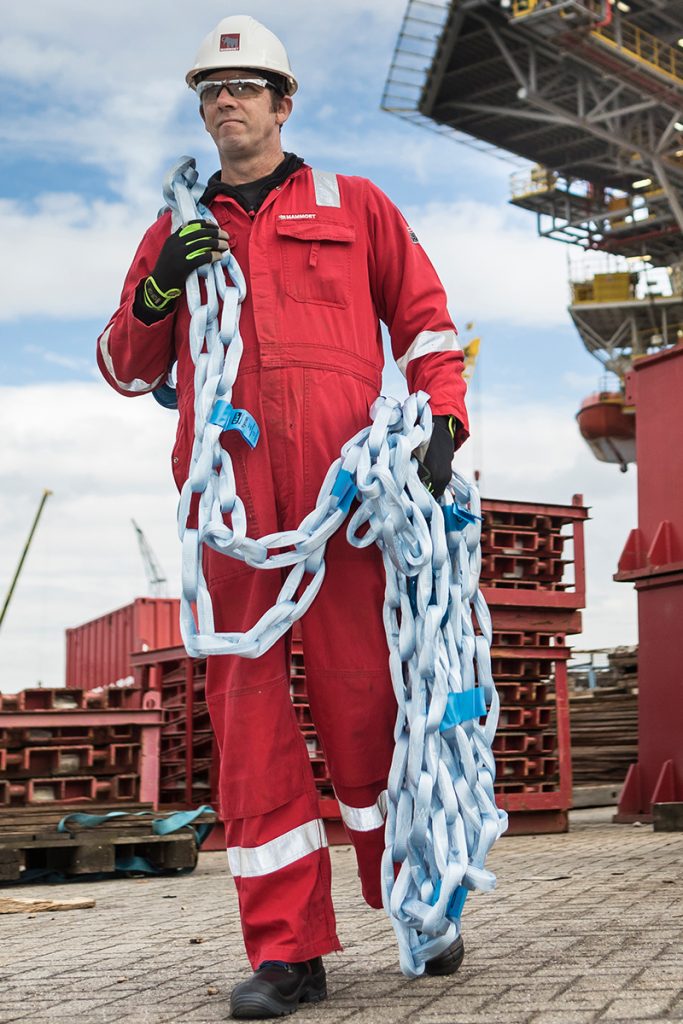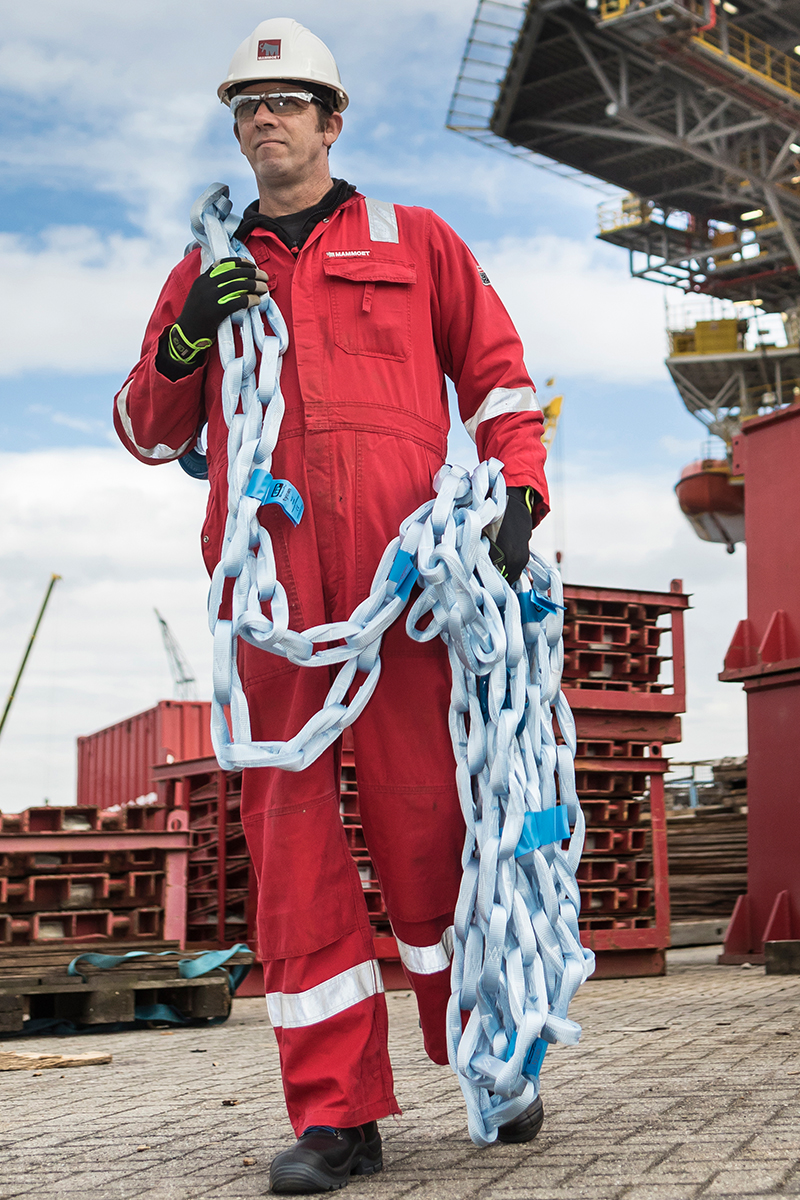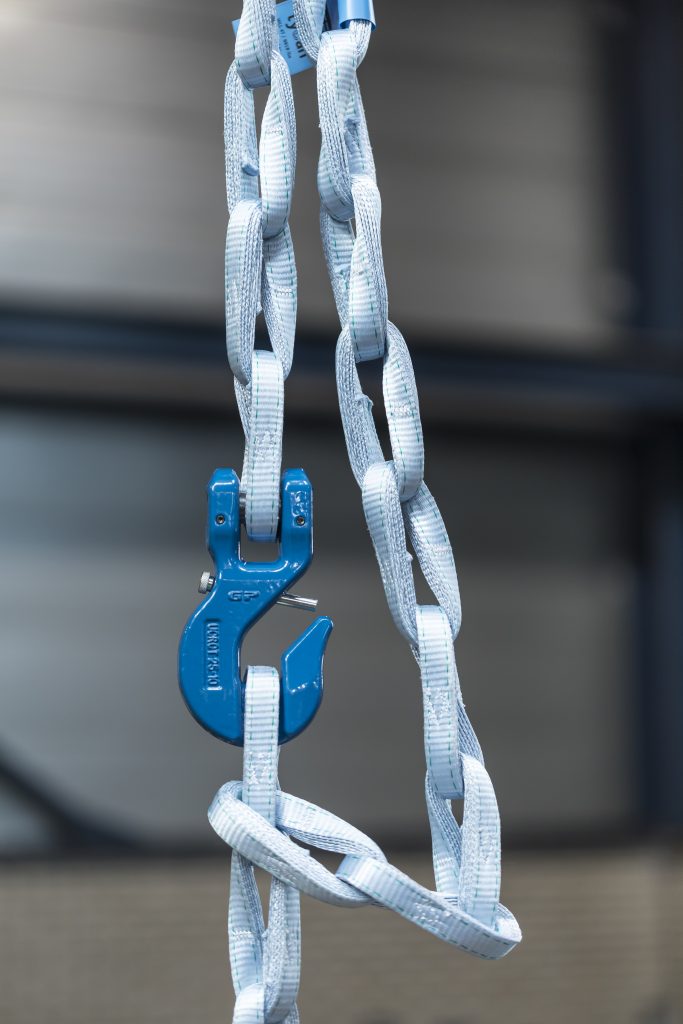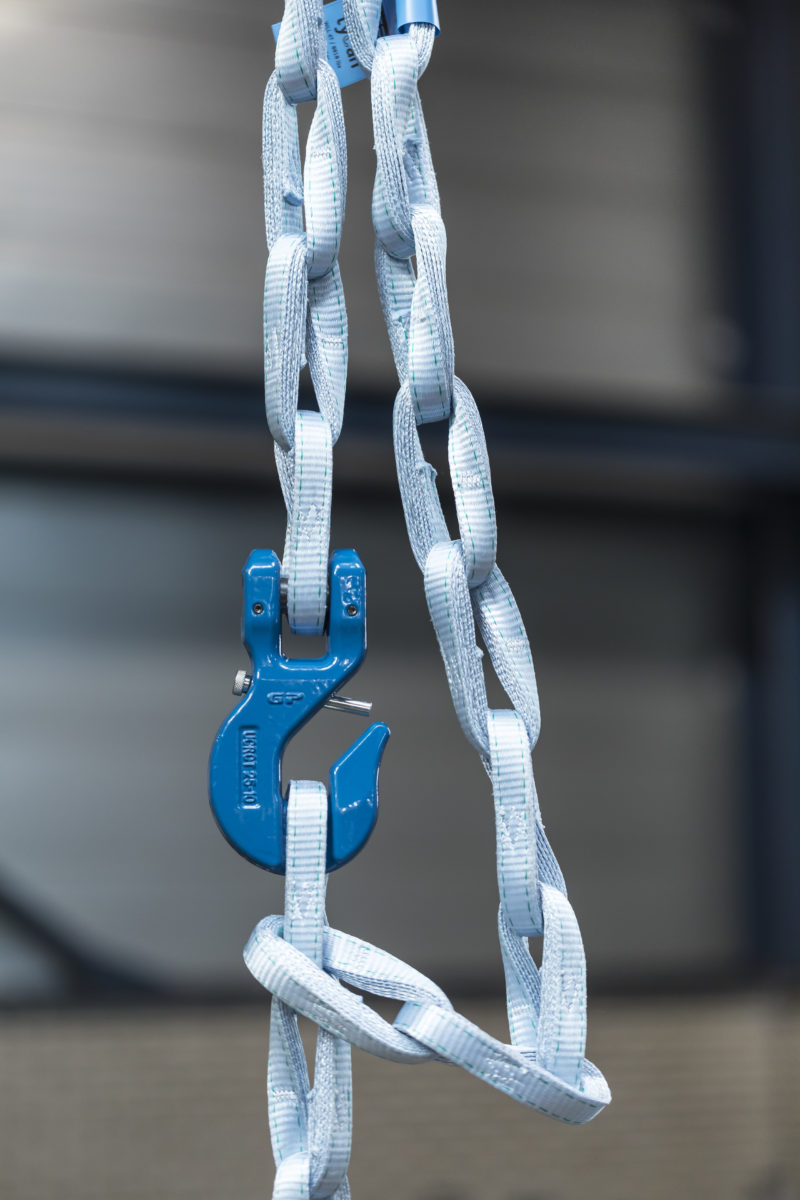 Green Pin Tycan® Lashing Chain is available with a Lashing Capacity of 10 ton or 13.6 ton and a loadbinder with hooks. The loadbinder has been specially developed for use with Green Pin Tycan® and provides the best possible load securing during transport.
Dyneema®, the world's strongest man-made fibre, is manufacturered by multinational DSM, headquartered in The Netherlands and respected as the premium brand for Ultra-High Molecular Weight Polyethylene. The fibre is applied in products ranging from body armor to sports equipment.
The Dyneema® trademark provides end users with a guarantee that they are investing in performance and quality.
Green Pin Tycan® has been thoroughly tested in our testing facilities and in real-life circumstances. Not only that, the quality and performance of Green Pin Tycan® is also recognized by respected industry players.