We now have a new addition to the Green Pin Shackle range – a Fixed Nut Shackle.
Along with lifting applications, shackles are also used for more permanent constructions. Shackles can be subject to dynamic loads and/or extreme vibrations and, in such applications, there can be a risk that the nut starts moving over the thread. We offer the Green Pin Fixed Nut Shackles to avoid this risk.
In the Green Pin Fixed Nut range, we offer a Standard Bow Shackle, Standard Dee Shackle, Polar Bow Shackle and a Super Bow Shackle.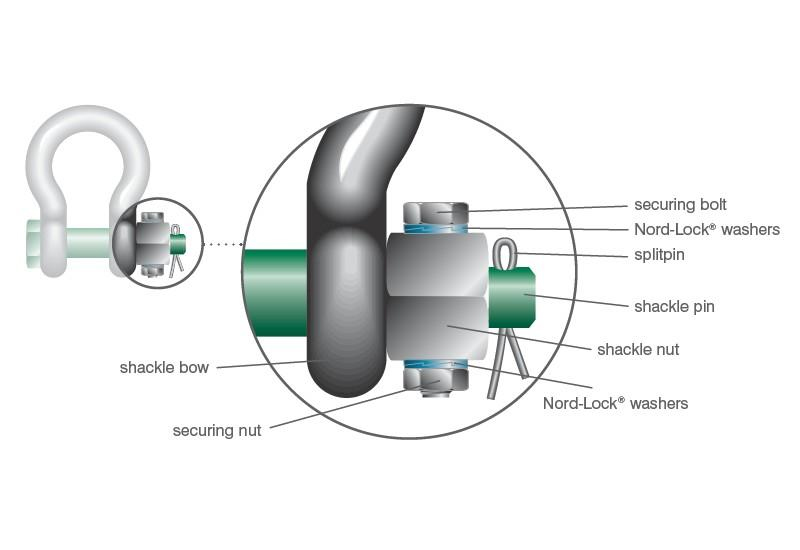 What is the Fixed Nut feature? – This consists of an extra AISI 316 securing bolt which is drilled through the nut and shackle pin. This securing bolt is fastened with two sets of Nord-Lock washers and a securing nut. This will keep the shackle nut in position. The Nord-Lock wedge-locking washers lock when subjected to extreme vibration or Dynamic loads.
The Green Pin Fixed Nut Shackles are available on request only. The product information is in our Green Pin range. If you require any more information then please contact us on 01384 893000 or sales@brierleyliftingtackle.com.